Spectrum AV
Over two and a half years into using CVPA services I am more than delighted with their professionalism, attention to detail and huge appetite for work. It is all done efficiently and with the key points presented to me for my input or just a final clarification. Having first heard about CVPA at a networking event soon after starting my own business whilst they did a good presentation I just thought what or why does a small business need a PA! I just could not see it. Well I do now. Possibly the term PA personal assistant and what it used to mean to me was "look at me I have a PA get me a diet coke -NOW". However, making the next step to employ staff is a huge commitment to a small business owner and I would feel the need to have enough work to keep them paid and then not lose out myself. Would I get employing a person for the role right first time? CVPA takes all that off my shoulders and keeps my business lean and agile whilst able to manage very busy times as well incurring less costs to the business in slower parts of the year.

From being a disbeliever of the need to have "help in the form of a PA" to seeing just how small business owners can thrive with the right help. Joanne and her team are an asset to my company, they make work flow better with their very organised and highly practiced skills. They keep me aware of key business financials and mandatory HMRC tasks plus much more. They help me focus on my real priorities and the things I do very well. The investment in CVPA is well worth it.
William Lowbridge
Website Address: www.spectrum-av.co.uk
---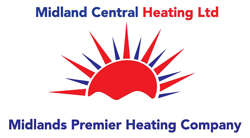 Midland Central Heating
We have been using the accounting services from Jo Cannock Virtual PA for two years now and we could not be happier. We receive an excellent service from Jo and her team.

Jo is always accurate and precise with her work and she ensures all matters are dealt with in a timely manner. She offers our company a very professional service and she is an absolute pleasure to deal with.

Jo is a highly-valued member of the team at Midland Central Heating and we would be lost without her!

Thank you Jo for your continued hard work, it is hugely appreciated.
Rob Waring
Website Address: www.midlandcentralheating.co.uk
---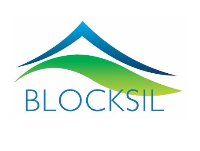 Blocksil
We know we're in safe hands with Jo looking after our accounts – a truly hardworking professional who does her best to keep our customers happy!
Chris and Thia Knowles
Website Address: http://blocksil.co.uk
---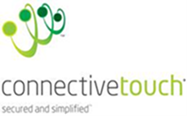 Connective Touch Ltd
As a growing business day to day challenges related to balancing all aspects of book keeping can be challenging. Joanne and Virtual PA have taken the strain away. She keeps everything in good order and links them into what is necessary for the Accountant and all statutory requirements. Aside from the professional manner that she manages this, her friendly and sensitive approach to the normal ups and downs of running a business are really helpful.  I would recommend her to anyone wanting a timely, well-structured book keeping and administration service.
Devi Sohanta
www.connectivetouch.com
---

E. O'Neill Group
I have been using the services of Cannock Virtual PA now for a few years. Joanne is not only a competent Personal Administrator, she also has a whole variety of organisational, computer & book-keeping skills plus some extraordinary practical & personable skills rarely found together in one person.
Mark O'Neill
www.eoneillgroup.com